How do I prepare my house for rewiring
A rewire is when an electrician replaces all or part of your home's wiring and electrical appliances with new, modern components. If you're planning on staying in your home for another five years or so, it may be worthwhile having a partial rewire instead of a full one – this will save you money and still mean that any issues with your home's electrics can be fixed quickly and efficiently!
A part rewire is when a small section of an electrical circuit is repaired or replaced. This may be required because of a fault or because an old type of lighting is being replaced with a new more energy efficient version. If a rewire is required, depending on the size of the property and the electrical circuit involved, it may be cheaper to have a qualified electrician install all new wiring from scratch rather than doing part rewires – this will depend on your circumstances. In most cases you can still expect to see your bill drop significantly if this is done though.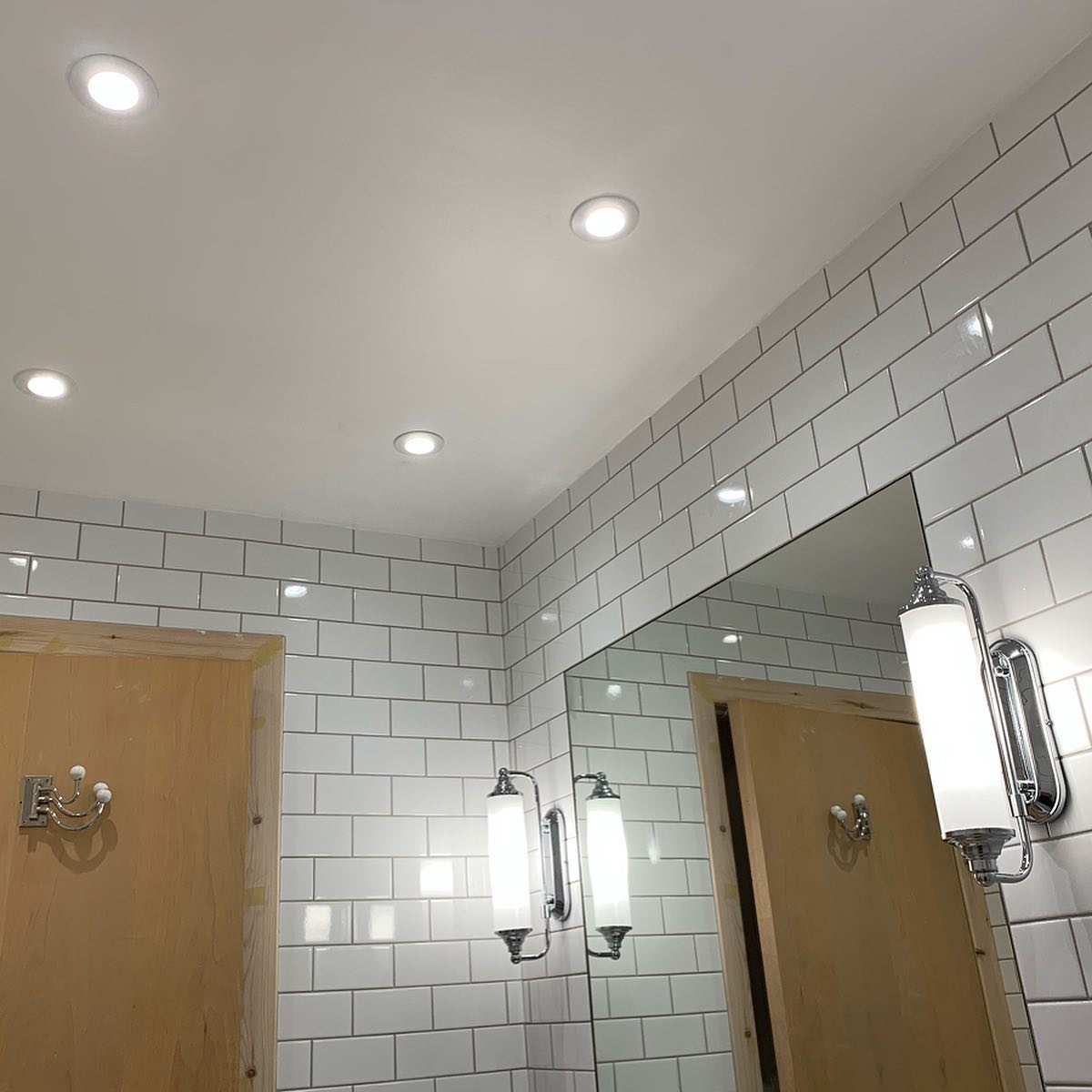 A full rewire is an electrical service that entails having to replace all the electrical wiring in your home – this is usually only necessary when you want to modernise or upgrade your electrical system. This is typically required when you are fitting new electrical appliances, for example if you want to increase the number of sockets in your home. Full rewires can be simple or complicated depending on the size and layout of your home – it is important to choose an electrician who knows what they are doing.
What are the differences between a full rewire and a partial rewire?
When the whole house needs to be rewired that's known as a full rewire. A partial rewire can refer to a single fuse box, lighting circuit or appliance needing attention in a room.
How do I prepare my house for rewiring?
Before you can progress with the rewiring process then there are a number of preparations that should be done beforehand. This will depend on whether you intend to go ahead with it yourself, hire an electrician or get advice from an electrician first.
If you wish to do the electrical installation yourself then one thing that could be considered is taking your home's electricity off at the source (main circuit breaker inside house). While this may seem like a good idea so as to avoid accidental shocks, it'll prove very inconvenient if any appliances suddenly stop working throughout the renovations. However, there are certain circumstances where this is perfectly acceptable e.g. if just part(s) of your home require rewiring rather than the whole house and you plan on doing the entire rewiring yourself.
This is not recommended for novices who are not familiar with how electricity works. The safest way to avoid electrical injury or mishap is by hiring an electrician to do any work involving electricity. 
An electrician will have experience with many types of wiring, including setting up a new circuit, replacing fuse boxes and other safety concerns related to home wiring. They should also be able to explain how everything should be put together so that you can understand it better as well as ensure there are no possible room for errors.
One good reason why it's wise getting an expert to help out whenever there are renovations involved is because there are all sorts of intricacies involved when dealing with home wiring. You may think that a home electrical wiring job seems simple enough, but there are certain things you will need to know about. For example, adding a new circuit for an appliance may seem easy enough until you realize that it is your responsibility to make sure the wire is hooked up properly as well as providing access to any breakers or fuses should they ever blow. If this seems intimidating, then getting the assistance of an electrician from a reputable company such as professional intruder alarm installations would be best before making any changes in your home wiring.
The actual costs involved with hiring someone to do electrical work can vary depending on if it's more complicated than normal or if special equipment has to be used instead of what someone else might use. Regardless, you should contact an electrician before you attempt any electrical work yourself because it could end up costing you more in the long run. This is despite the fact that your intentions might be good to avoid breaking things in the future.
Looking at different companies, there are a few things that can help you decide whether or not they are reliable. Professional intruder alarm installations will need to be licensed and insured for when something goes wrong during their work. This involves liability insurance as well as worker's compensation. Another thing to look out for would be customer reviews because it gives another perspective of what kind of service someone received from them both through phone calls and visits for quotes for home wiring jobs . Finding reliable electricians who provide great service isn't something that is easy to do, but if you ask around with friends and family members you will likely come across several good options to choose from.
An electrician is someone who works with electricity and lighting systems in a home or business. Electricians install the wiring that brings electricity into a building and they also work on electrical equipment such as generators and transformers. They may work with gigantic machinery at power plants or small appliances in homes.
Does rewiring a house add value?
When it comes time to sell a house, people sometimes wonder if rewiring the home will make it more attractive to buyers. If done correctly, you can increase your chances of selling your house or condo by making sure that all of the electrical work is up to code and meets today's necessary standards for safety. Rewiring a house can be extremely expensive, but in certain circumstances, it may show as a benefit on a resale value appraiser report.
How do I know if my wiring needs updating?
There are several signs that indicate the wiring in your home or business should be updated. Some of these include: flickering lights, frequent tripping of circuit breakers and GFCI outlets being reset frequently after they have been tripped. These signs do not necessarily mean you need to have your home completely rewired or updated, but they should be addressed as soon as possible to avoid a potentially dangerous electrical situation.
How often should a house be rewired?
Your house should be rewired every 20 years. This ensures that the wiring is up to current electrical safety standards and can cope with any additional appliances or electronics you may have added over time! The reason why wiring needs to be rewired every 20 years is because of the changes in design and construction methods over time, and also because of the different methods of insulation.
How much mess does a rewire make?

A rewire is one of the messier types of electrical work that you can have carried out in your home. You will be required to shut down all power in your building for several hours while the work is completed, which means that everything in your house will need to be unplugged (including fridges and freezers). The men working on the job will also use ladders and tools which will leave dirt, dust and paint behind. It's wise to factor these factors into your property insurance policy when you're asking them if they cover property damage whilst carrying out electrical works
Do you have to tear down walls to rewire a house?
Not necessarily. If you're doing renovations on a house that was built in the 1970s or earlier, it's likely that the electrical touch up (or first fix) can be done without tearing down walls. Older houses may have knob & tube wiring, which means there are just conductors running through your walls instead of insulated wires. If there has been no attempt to upgrade this system it is very easy for an electrician to install new outlets and power points while leaving existing wall structures intact. However if your home was built after the 70's or contains more modern wiring styles such as armoured cable or plastic conduit then it will require the removal of one or all of your outside wall structures to gain access to feeder cables, fuse box and/or circuit breaker panel.
You may have a few questions about your electrical wiring if you are thinking about a home renovation project or even a simple project such as rewiring a minor extension. Here is some common knowledge about how electricity gets to your home, what type of wiring is often used depending on the age of the property, and what you can expect for modern day installations.
The first step to gaining an understanding of your existing electrical system takes place outside where you will need to determine whether there are overhead power lines or underground cables heading into your property which provide electricity to run all aspects of appliances that reside inside it. Once this has been determined then you should do some research regarding what kind of system exists at present time (e.g. has it been recently updated or is the setup decades old?).
Once you have found out what kind of electrical system you have to work with, then it is time to figure out where the main box is located. This will be the place from where the vast majority of cables originate on their way throughout your property. Once this has been established it's time to determine which kind of mains supply feeds your home (e.g. do you only make use electricity supplied by one company or are you on a dual-supply). If necessary consult with an electrician regarding how these findings may affect any additional changes that you proposing making (such as adding new rooms or carrying out renovation works) if any significant changes are made then it may require upgrading at some point in future depending on the type of metal you are using for your mains supply.
If you presently have a regular metal system then this job is simple enough. Just reuse the existing in-place cables, checking that they're properly insulated before reconnecting them with new items & linking in all of your appliances/appliance. On the other hand if it's a plastic sheathed cable that runs into your property then you will need to seek professional support with its removal due to their tendency for snapping when cut or drilled through – instead get an experienced electrician on site who will know how best to deal with any unforeseen complications.
Another important factor worth bearing in mind is what your local electrical code requires so always consult with your electrician about rules and regulations regarding the placement of outlets and switches, especially when it comes to determining where to place a new receptacle or switchbox.
The importance of quality electrical services in a home cannot be overstated. Electrical wiring is very important because without electricity in the house it could become a steel frame with no life in it at all. It is imperative that you make sure your household gets the best kind of electrical supply for its needs. This means finding reliable electricians who will give you the best services possible. When planning for electrical installation you should consider some factors first before deciding on what type of service provider to hire. Consider these tips below:
Make sure that you are dealing with licensed electricians . If they are not, then you may not be getting the quality of service that you need. Do your homework and look for a permit to operate in your area.
Make sure you can get insurance policies from them just in case there is accident during their electric services. It will protect both building and also worker's safety which each party should protect at all cost. You don't want to get caught up with costly accidents and damages when trying to secure electrical supplies for your home or business. Always make sure you do your research well and ask the right questions before hiring an electrician . If they give unsatisfactory answers, then it would be best if you find another provider who could provide better services while keeping things within budget.
There are even websites where you can search for providers and compare their qualifications. It could save you a lot of time and effort in looking for professional electricians in your area or country. Make sure they wear proper uniforms and safety gears when doing the job so that there would be no accidents while working on something related to electricity. We are your Nottingham electricians of choice that will meet all your needs.