Alpha Electricians NOTTINGHAM
0115-647-0512
We are professional certified electricians in Nottingham
Fully qualified Domestic
Commercial electricians Registered & Certified
Have you searched on Google for an electrician near me or find an electrician near me?
Then look no further, as you've found the perfect Nottingham electricians for any job you might require.
Who We Are – Recommended and Trusted Electricians In Nottingham
We are a professional electrical company that is committed to ensuring our customers always come first.
We also pride ourselves on providing the best quality workmanship and operating according to modern and safe standards
You can be sure we will meet all your requirements whether it's for an commercial electrical project, large industrial projects or a residential house rewire. Our electricians in Nottingham only utilise modern methods of installation, together with high quality products and services. We also complete testing and inspection services within all sectors.
Our Top Class Electrical Installation and Repair Services
Residential Electrician
Count on all for all your domestic or residential electrical services, including:
Electrical Certification
Electrical Testing
Landlord Electrical Certificate
Replacement Consumer Unit
Earthing Systems
Bonding
House Rewires
Extension Wiring
Kitchen Installation
Hob Supplies
Garage Wiring
Garden Lighting
Landscape Lighting
Smoke Alarm installation
CCTV Installation
Swimming Pool Heating
Air Source Heat Pump Installation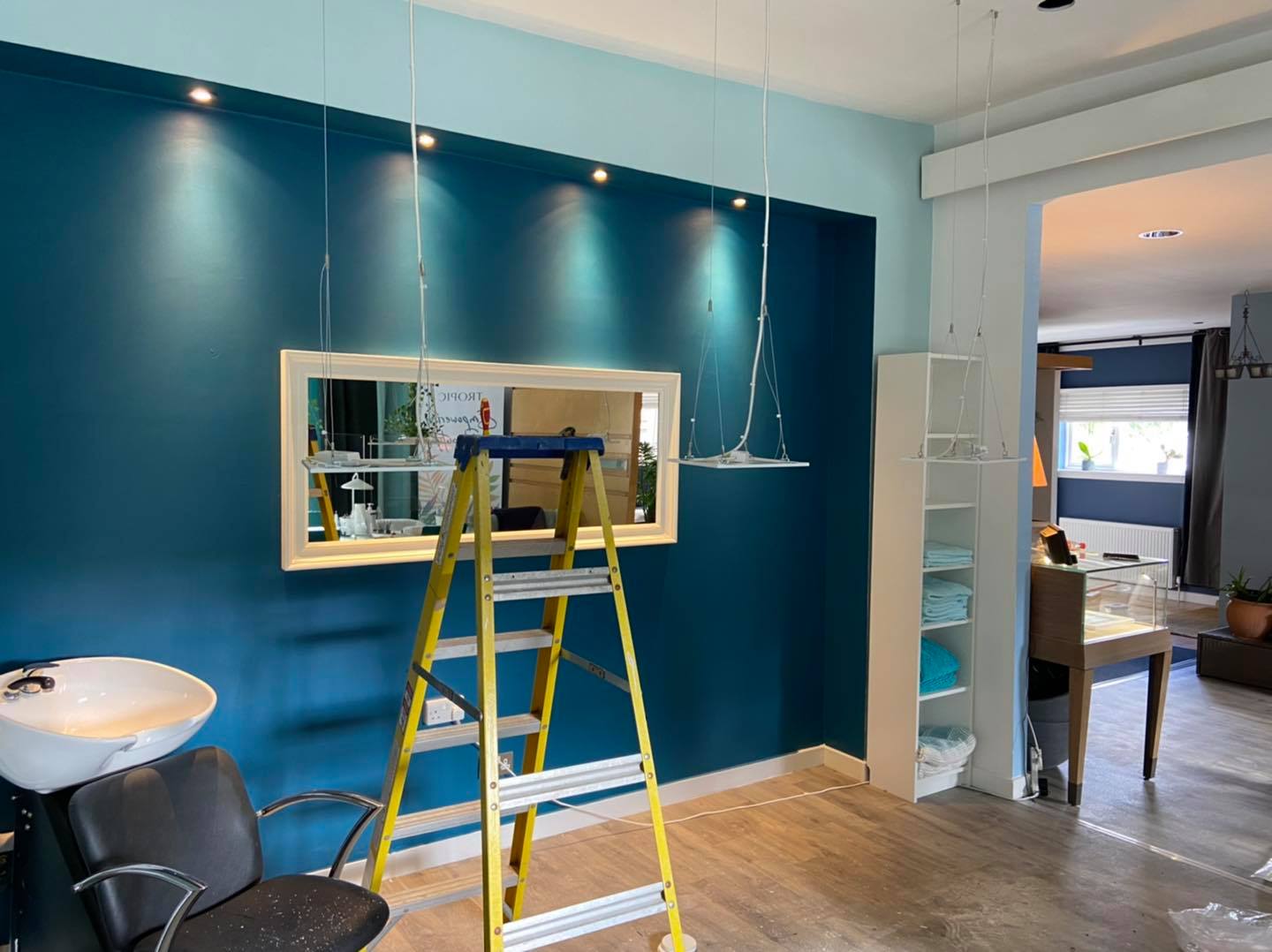 Electrical Contractor Nottingham
Our commercial electrical services cuts across the wide spectrum of services.
Warehouse Wiring
Warehouse Lighting
3 Phase Installation
High Bay Lighting
Low Bay lighting
LED Lighting Contractor
Armoured Cable Install
CCTV Installation
Shop Fitting Electrical Contractor
Specialist Lighting Contractor
Air Source Heat Pump Installation
3 Phase Sockets
Commercial Wiring
Electrical Contractors Agricultural sites
Electrical Contractors Farm Wiring
Electrical Contractors Marinas
Electrical Hook up Install Points
Commando Socket Install
As a family-owned and reliable business here in Nottingham, we have looked after our customers for more than two decades, by always being transparent and keeping our promise to deliver value and honesty to all of our valued clients. 
For three generations we've been helping the local people keep their homes safe. Electrical problems in the home can be dangerous and hazardous and it's always best to call a professional like us first, rather than try to tackle the situation yourself.
Call our experienced local electricians in Nottingham as soon as you detect an issue with anything electrical. Our friendly and proficient team of expert electrical engineers are reliable and fully qualified to sort out any problem you may have.
No electrical job is too big or small for our company, whether you are a residential homeowner or a large office, commercial premises or factory that is experiencing electrical faults, by all means give us a call today!
Why should you choose Alpha Electricians Nottingham?
Because we are trustworthy and 100% reliable
Alpha Electricians Nottingham are a fast and reliable electrician company in town. For 24/7 emergency services or long term contracts, Alpha Electricians Nottingham has you covered. As licensed professionals with years of experience and highly professional staff on hand to work for you when it's convenient for your schedule, we will get any electrical repair service done as quickly as can be! We also have competitive prices that won't break the bank so there's no reason not to trust us today!
We never charge for unnecessary work
Emergency situations can arise and happen to anyone and it's only when you contact a professional like Alpha Electricians Nottingham you get the best price for the electrical service that you require . We believe in transparent and fair pricing and all costs will be explained and discussed with you prior to any work starting
Fully qualified and approved electricians with years of experience
Our electricians are all fully qualified to perform a variety of electrical services for both residential and commercial complexes. They not only have the skills on-site, but they also have an educational background that will make them stand out as well as vast experience gained from years in their field. For our customers, this means you can rest assured knowing your job is being done by someone who has been doing it longer than anyone else!
Cost-effective and affordable electricians
We offer affordable and professional electrical services you can trust and always rely on, 24/7 in the Nottingham area
We know that there are many electricians to choose from, so it's important for us as a company to show you why we're the best choice. We consistently complete jobs on time and do not leave until work is done properly–and all at an affordable price!
We are an accredited and licensed company
Beware because not every company that you contact is licensed!! Trust and integrity is something that can't be given away. It has to be earned, and it takes time for people to gain this trust. There are many ways in which an electrical contractor business must earn the public's trust, from licensing renewal, examples are recommendation, accreditation standards and qualifications are just three examples of how we at Alpha Electricians Nottigham operate. We work every day to prove ourselves worthy of your business, and total confidence!
Local electrical contractors
Electrical services can make or break your business. Whether you're a new company that is just getting started, or an established brand with many buildings to manage, we have the expertise and experience for all of them! We provide electrical design, inspections and testing so if there is anything else you're looking for in terms of maintenance or electrical installations, then please contact us; our experienced staff will be happy to help you and offer the best service or guidance for your needs.
Electrical Safety
We're here to help keep your business safe and up-to-date! We offer a range of commercial services covering all sectors that are sure to meet all your needs. Contact us today for more information on the latest electrical safety measures, including what we can do if there's an emergency situation in your workplace or building.
Domestic & Residential Electricians
Alpha Electricians Nottingham provides a wide and diverse range of domestic electrical services, such as consumer unit replacement, smoke and heat alarm installations with additional extra power points where needed. We also offer new lighting along with complete house rewires, CCTV installations, security wiring, computer cabling, as well as EICRs for safety purposes. If you are having any type of house extension and need additional electrical work then we can accommodate for that too.
Fault finding
Our experienced electricians know how to quickly diagnose the source of an electrical fault and get you back up and running in no time. We can handle earth faults, dead short circuits, defective components or even loose connections – keeping your costs down at the same time!
Rewiring a house
Rewiring is one of the most time consuming and difficult maintenance installations a homeowner can be faced with.
It's a project that requires replacement work to be carried out in every room within the house. Your home's electrical wiring system is powered by cables normally buried within the walls. These cables provide all the power to your electrical socket outlets, your lighting and all the other electrical appliances and items sited in your home, such as your heating, boiler, cooker and shower unit. Your home's wiring might be outdated and unsafe. If it was installed more than 15 years ago, our team can inspect your property to determine if any rewiring is needed for maximum safety as well as provide a full or partial rewire of the house at an affordable price depending on needs.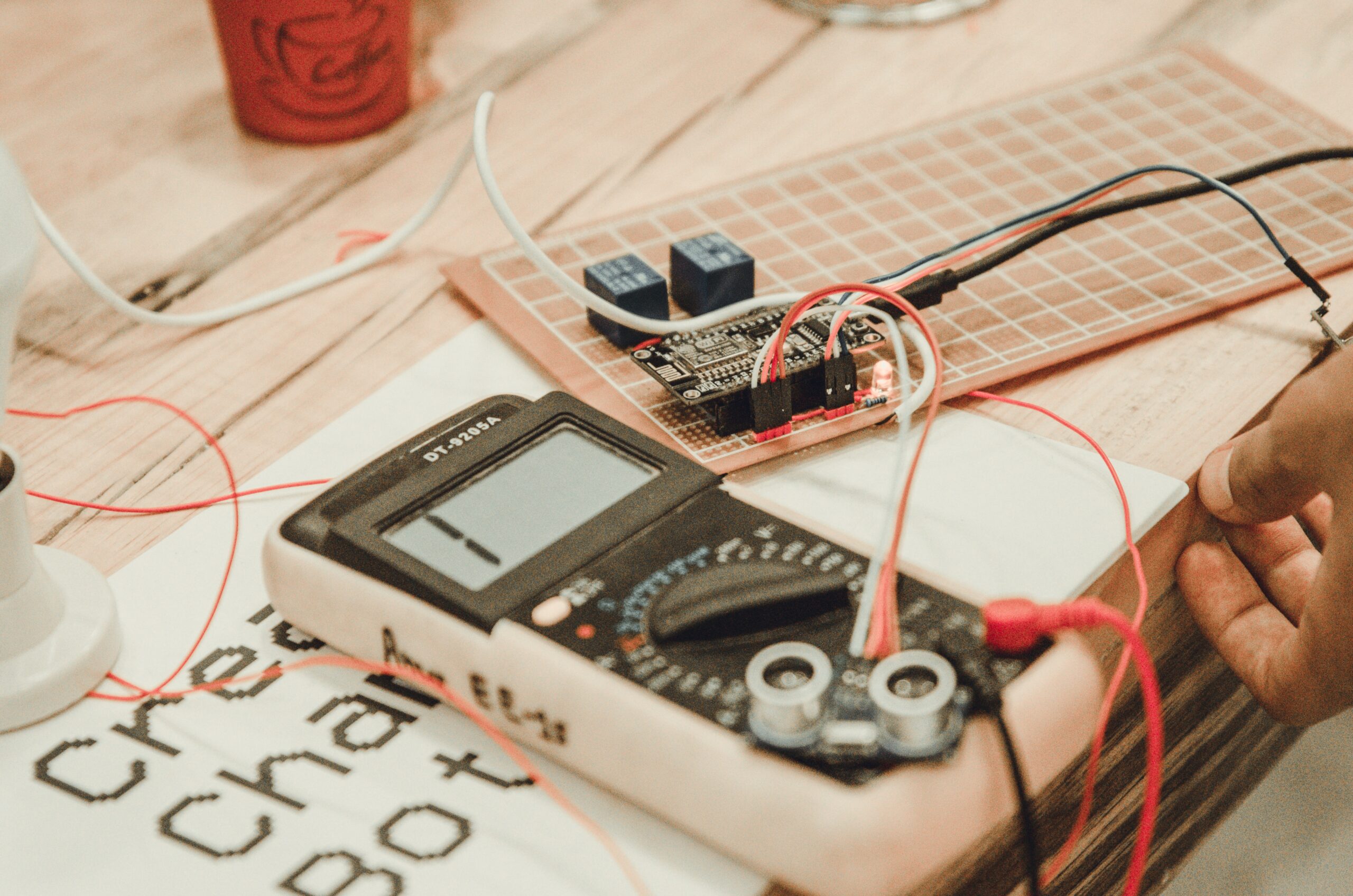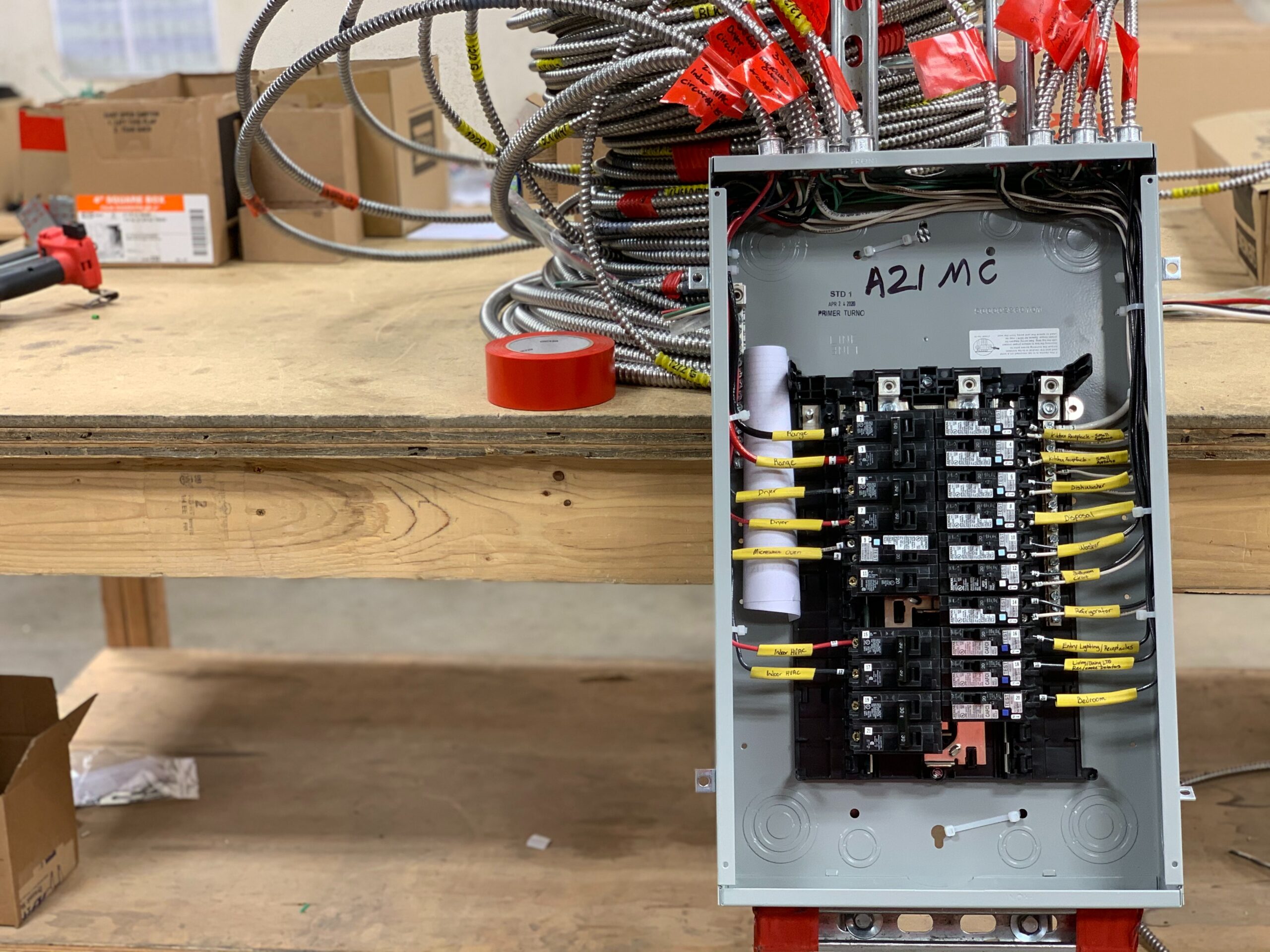 Home lighting systems
We can design and install a modern electrical home lighting system to make your home more stylish and comfortable. Our qualified professional electricians will ensure all work is carried out in compliance with the latest safety regulations.
Whether your goal is to improve the look and feel of your home, make property more aesthetically pleasing, secure and safe, or just cut energy costs. Whatever your reason we can tailor a solution just for you!
Electrical Installation Service
Our electrical installation services at Alpha Electricians Nottingham include the following:
Intruder alarm installation
Emergency lighting installation
Data cabling services
 Fire alarm installation
CCTV installation
Electric shower installation
Industrial electrician services
And many more.
Each of our services is carried out by a team of qualified and experienced electricians who are dedicated to providing a high quality service to all of our clients. We pride ourselves on our customer service and our ability to meet the needs of each individual client.
If you are in need of an electrical installation or service, please do not hesitate to contact us today. We will be more than happy to discuss your specific needs and provide you with a free, no obligation quote.
Industrial and commercial electrical services
Our professional electricians are experts in providing reliable and efficient solutions for electrical contracting services to businesses around the Nottingham area. We are always on hand to provide advice and recommendations for ongoing and future electrical works. We know the health and safety regulations inside out, ensuring we deliver our professional services safely, efficiently with budgeting in mind, while staying within the building code requirements.
We have a wide and diverse range of experience in all industrial electrical works. We are committed to helping our customers plan and execute all their testing procedures, maintenance, and installation projects with the help of fully qualified electricians who will meet all health & safety requirements as well as industry standards, building regulations for efficient performance.
Electrical Engineer Nottingham
We cannot offer you the extensive professional electrical services we have described on this page without the expert knowledge of our Nottingham electricians. We are proud to be able to offer a comprehensive electrical engineering service to domestic, commercial and industrial clients in Nottingham and Derby areas. Count on us on all your electrical engineering design and installation needs. We will handle the conceptual design, component selection, procurement, installation and maintenance. Turnkey offering. You can contact us for a simple consultation.
Frequently asked questions
What are your prices?
When you contact our team to book a job, we will discuss your requirements and provide a free estimate for the service and work needed. We are more than happy to produce quotations or estimations for our customers because we feel this is an integral part of our total service package. Every residential job or commercial contract is important to us and our prices are always competitive, but please understand until we can assess certain factors, such as, time it will take, materials needed, complexity of the job, it's difficult to produce a quote. Once we know all the variables I assure you that we will offer a transparent firm price for your proposed electrical work. Our quotes are FREE so call now. We discuss some general guidelines and factors that affect costs in this our article.
What kind of customers do you carry out work for?
We carry out electrical and security system work for a diverse clientele of domestic, commercial or industrial business clients ranging anywhere between homeowners looking into making their abode more secure, down to shopkeepers hoping to protect their inventory against theft at night. Our expertise includes helping landlords renovate properties they rent as well as providing maintenance solutions when faced by aging equipment both on home fronts, along with smaller shops located within our city's bustling commercial office and industrial districts.
What type of electrical work do you carry out?
We do all types of electrical and security work, from installing extra sockets to rewiring homes. We offer small jobs as well as large contract works – we have electricians for any type of job! In addition, our team is accredited in working with intruder alarms, CCTV cameras, access control systems including CAT5/CAT6 data cabling which provides internet networks to your home.
As a property owner, you can trust our team to handle all your maintenance needs. We have three different services: installation and inspection & testing of appliances or fixtures for safety, an electrical system checkup via PAT (Portable Appliance Test) Testing Service that ensures the safe operation of electrical equipment in buildings as well as regular inspections and repairs if needed. Visit any page on our website under 'electrical Installations' or 'Inspection & Testing' or 'Maintenance Services'.
Who will you send to my home or business premises?
Alpha Electricians Nottingham only supplies our own electricians with the necessary experience and skills to complete your electrical work. They will arrive on time, as they are employed by Alpha Electricians Nottingham rather than independent contractors. You can rest assured knowing that each applicant is thoroughly screened before being hired so you don't have to worry about hiring a less experienced or skilled worker for your job site. We discuss tips on finding a good electrician here so you know why we are truly reliable.
Are you Insured?
Yes, £5,000,000 Public Liability Insurance and £10,000,000 Employers Liability Insurance.
What area does Alpha Electricians Nottingham cover?
Nottingham & Derby, surround towns and villages
Is my home wiring up to date?
It may be possible to see if your home wiring is up to date by taking a look at any exposed parts of the cabling and wiring that surrounds the switches, light fittings and sockets around the consumer units and by also looking at the actual consumer unit. If it's a modern consumer unit then it will have residual circuit devices, also commonly known as RCDs and the modern cable will be of a PVCu insulated type. To be safe we always recommend going down the route of requesting a professional qualified electrician to carry out an electrical full survey on your domestic property or commercial premises. You can also read on how to prepare your premises for rewiring. Call Alpha Electricians Nottingham and stay safe!
As a landlord in the UK, do I need an electrical certificate?
As a landlord, you have many responsibilities. One of them is to ensure that the electrical installations in your rented properties are safe when tenants move in and remain as such during their tenancy. You also must make sure all appliances provided meet certain standards (i.eThey carry a CE marking), which ensures compliance with European law for safety requirements on use of products within Europe's internal market.
You will need to regularly check every appliance/electrical installation per guidelines from local authorities because it's required by landlords if an incident occurs or damages occur
International Partners and Associates