How Much Does An Electrician Cost
The cost for electrical system varies greatly. This may be due to the size of the building that needs the electrical work. But as we progress, all the factors considered to be affecting the cost of electricity will be enumerated.
For projects such as installing new electrical wiring on a new building, rewiring the entire home or making some changes on electrical fittings such as sockets, switches or lightings, will only depend on the price you agreed with your contractor or electrician in line with current market trends and other factors.
Having an electrical survey completed on your home can help to identify potential problems in your electrical systems which might require an entire rewire or partial repairs.
If there is constant burning smell or your lights are flickering repeatedly or your sockets and other fittings have become discoloured, these are signs that you might need a rewire or partly change some of the items. However, in all circumstances, it is paramount to have an electrical professional check your property for you.
Electrical work is a necessity that must only be completed by a qualified electrician. It is dangerous and unadvisable for anyone without the necessary qualifications to carry out any electrical installation projects.
Cost Of Rewiring And Other Electrical Costs
Old electrical wiring is common in homes throughout the UK. Hiring an electrician to rewire your home will keep your gadgets or appliances running safely and reliably, and it could even add value to the home. Rewiring your home is a big project especially given all the regulations and checks. But it is a reasonable investment as it has to do with your home safely and values.
If you are considering rewiring your house or upgrading your home's electrical systems, the explanation below will be a guide for you on achieving your goals.
The cost of rewiring your house will greatly depend on the size as well as the geographical location of the building.
Here are some cost for different sizes of homes and the number of days it will take to rewire the buildings.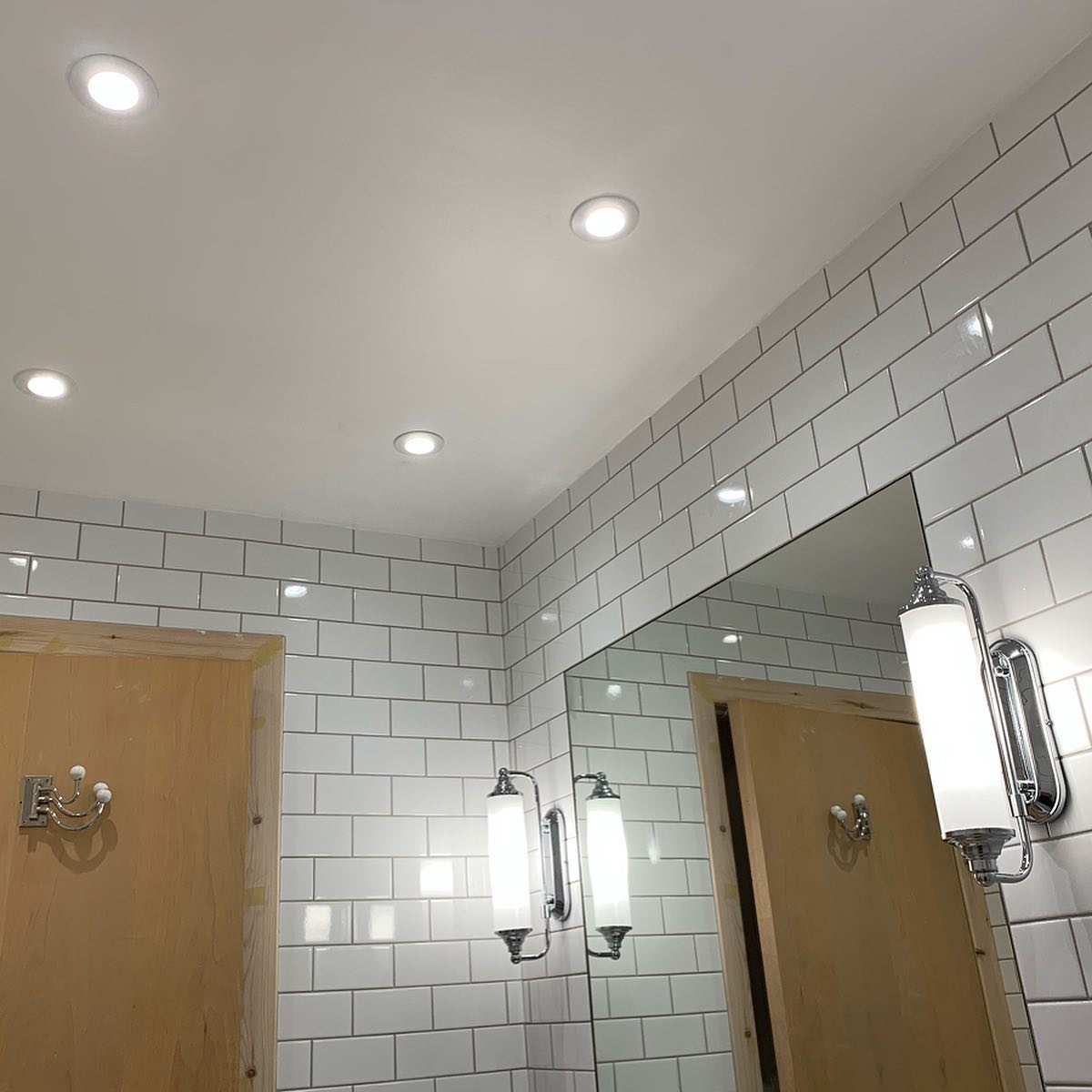 For One bedroom apartment, it will cost between £1500 to £3000 on a completion date of 3 to 4 days.
For two bedroom, it will cost between £2000 to £3500 on a completion date of 4 to 5 days.
Three bedroom apartment will cost between £3500 to £5500 and it will be completed from 5 to 7 days.
For four bedroom apartment, it will cost between £5500 and £7500 on a completion date of 7 to 8 days.
Five bedroom apartment will cost around £7500 to £12000 on a completion date of 8 to 10 days.
All these costs listed above can vary depending on the location and how easily accessible the apartments can be. The cost of plastering and decoration or painting are not included in these costs. However, your electrician may be able to provide a quote for this type of work for you.
Remember, the bigger the house, the longer it will take an electrician to rewire it irrespective of the number of rooms. And the closer your home is to London, the higher price you can expect to be charged.
Some of the work that will be carried out while rewiring your house includes;
Renewing all the wiring from the electricity meter to the consumer unit.
Installing a new consumer unit.
Circuit testing and final Installation certification.
Standard white finish electrical accessories such as socket outlets and switches.
Removal of old wirings and fittings and then running new cables and installing new fittings.
Other Additional Electrical Works
If you have small electrical jobs needing completion, but something not as big as a complete rewire, you can easily get an electrician to provide a quote for small jobs to be completed at the same time as you rewire. Probably, you may have a plan to renew the consumer unit first, or you would like to install a couple of security lights around your home. Asking to have these plans added into the overall cost of the rewire can help to lower the overall costs as opposed to booking in two separate projects with an electrician.
Some common jobs electrician can do when rewiring are
Replacing a light fitting; the quotes should be between £30 and £50 and it will not take up to an hour to complete the job.
Consumer unit replacement; upgrading your consumer unit will allow you to install additional circuits and make other changes. For this job, electricians will charge anything from £300 to £450, and it will take up to a day to finish.
Install an external security light with PIR motion sensor. The electrician will supply and fit the motion activated security light. This type of job takes about 3 hours to be completed while costing between £80 and £120.
Upgrade kitchen lightning from fluorescent to LED downlights. This job takes an average of 5 to 8 hours to be completed, depending on the size of the kitchen. An average cost for the job are in the range of £250 to £400.
Cost of Installing new gas supply
The cost for installing a new connection will vary greatly from house to house. Your dedicated planner will ensure that you receive a quote suited to your needs. The quote below can provide optional extras such as excavation in the private land and material such as ducting.
The average cost for one new domestic connection is between £1300 and £1790, while for a new 2-4 domestic connection or small commercial building, it will cost between £2600 and £5370. However, these are indicative costs based on standard connections. The timescale are from receipt of a complete application and from quote payment. Also note that for some companies offering this service, when there is high workload the time of the connection might be extended.
Other costs for the new gas connection can be
Cost of getting the site ready: Digging on the public footpath or highway will add additional cost to the estimated prices above. Some homeowner appoint other contractors like builders to have the digging done for them.
Cost of buying and installing of the electricity meter box and ducting: There is need to purchase and install ducting for the cable and suitable meter housing. This can be supplied at trade cost by the contractor handling your electricity Installation in order to make it easier for you.
Factors that affect the cost of rewiring a house.
As earlier stated, there are a lot of factors that affects the rewiring of a building or houses. Here are the factors in details.
Where you live in the UK because of regional variances in contractor costs across the country.
The size of your home; ordinarily, a four bedroom apartment will cost more than a two bedroom apartment and so on for other different sizes.
The specification of fittings and fixtures you choose, such as stainless steel or white PVC sockets.
The number of socket outlets and other extras, such as security lighting or outside power points.
Whether the homes are occupied during the rewiring process, as electricians will work faster in an empty apartment.
It is also good to remember that the electrician team will need somewhere to park or lodge during their stay, especially if the work can not be completed in one day. If your home does not have a driveway or free off-road parking, you will be expected to provide a parking permit and accommodation for the project duration.
Tips on how you can save money on rewiring your home.
Rewiring an entire home has the ability to become very expensive, but there are means to reduce the cost with some smart tactics. Here are the ways
Combine rewiring with other electrical Jobs: This is a common tactic and a great way of making your rewiring job incredibly cost-effective. If there are other electrical jobs you will benefit from having completed around the home, such as extra plug sockets or dimmer switches, ask your electrician if they can combine the jobs into one call out. Also consider whether you might eventually need extra sockets for kitchen appliances, a home entertainment system, or smart devices like a video doorbell or smart switches and sockets. Futureproofing will save you money in the long run, and it enables your electrician to ensure your mains electricity can safely cope with your future electrical needs.
As the world becomes more digital, enabling these kinds of features in your home is a great way of ensuring profitability when it comes to selling your home, which is a good return on investment opportunity.
Giving Advance Notice: If you want to change the position of sockets, switches, and light fittings, it is best to tell your electrician this before they come in to start work. Electricians usually charge a fixed fee based on the size of your property, but they may charge extra if you make significant changes. So make sure to inform and sort it out before agreeing to any costs to ensure everything you want is taken into account.
Sourcing Own Fittings: Where applicable, getting hold of your own sockets or plug point replacement can help to negate any traders marked up fees on fittings. While you will not be taking advantage of trade prices, you can look to procure your replacements during sales or clearance which can help to drive your overall prices down. It will take a little longer, but with perseverance, you can look to save a considerable amount of money, especially if you are wanting to replace all sockets in your property.
Leaving the Property: This might not be possible for everyone, but for those owing a secondary property with the view to renting it out in the future, you might be able to spend the project's duration in the secondary property. Doing this will help the electrician to work a little faster and will be uninterrupted, as the electricity supply does not need to be re-connected at the end of each day.
Getting the Electrical Installation Condition Report (EICR)
The EICR will highlight any defects in your home's electrical installation including inadequate short circuit protection, obsolete wiring and faulty connections. As a homeowner, you want the peace of mind that the electricity in your home is safe. Building regulations require that, your electrical installation has to be tested every 10 years if you own your home, and every 5 years if you are a landlord or live in rented apartment. The EICR, previously known as the Periodic Inspection Report, is carried out by a qualified electrician, and involves the following
Inspection of the consumer unit or fuse board.
Testing protective devices to ensure they work to protect you and your family from electric shock.
Inspection of a sample of switches, sockets and other fixtures including light fittings
Checking the polarity of the Installation.
The average costs you can expect to pay an electrician for the EICR can range as shown below
For one bedroom apartment, expect to pay from £120
Two bedroom apartment, from £120 to £175
For three bedroom flat, expect to pay from £180 to £210
Four bedroom apartment, the cost
should be around £220 to £285
For one to two bedroom house, expect to pay between £150 and £180
For three to four bedroom house, expect to pay between £200 and £250
Then, for five bedroom house, expect to pay from £350 upwards depending on the size of the house.
Getting a Qualified and Professional Electrician
When finding an electrician to carry out work in your home, you must find someone who is qualified and reputable to ensure that you and your home are in safe hands.
The NICEIC (National Inspection Council for Electrical Installation Contracting) accesses and certifies a range of building contractors including electricians and plumbers, gas heating engineers and renewable energy installers. You can use the website of the NICEIC to find suitable and qualified contractors. They have list of electricians in their database which they assesses regularly to ensure that the work they are doing is safe and installed to the highest industry standard.
Alternatively, using householdquote can also help you to select from hundreds of vetted contractors, with the view of saving you up 30% or more on your projects quotations. This can be done with one quick and simple search.
Additionally, if your friends and family have had similar electrical work done for them in the past or recently, you can ask them to recommend their electrician for you. This will give you a more personal insight as to whether or not the contractor or electrician will work for you and your needs. It will also help you to find out about what their work ethics look like, whether they keep to schedule or coming across problem.
It is worthy to note that, with any job involving danger, it is best you get proof of insurance as well as finding out about the previous experience of the electrician and their reviews.
Electrician need an industry recognised level 3 qualification which is usually obtained during a period of apprenticeship. Making sure your contractor has this before agreeing to their proposal is a paramount way of fishing out any potential rogue traders.
Finding out what project they have done before is a great way to see if they will be a good fit for your job or not. Rewiring an entire home is a big undertaking, so if your electrician only has experience in changing sockets, you might want to re-think before hiring them for a larger job, despite how low their proposed bill or price may be.
Again, if you are to collect quotations individually from prospecting electricians or contractors, ensure to collect from at least 3 electricians for the purposes of making comparison.
As soon as you suspect your home needs some electrical attention, or if you have moved into a new apartment that needs some renovations, then booking in for an electrical rewire can help to ensure the safety of your home and all occupants.
In order to make sure that everything is covered before starting this project, your check list should look like the list below before finally embarking on the project of rewiring your house or having some of your electrical systems re-done.
Purchase sockets and fittings yourself if desired, which can help to cut down costs encountered on trade mark sales.
Get in touch with some reputable electricians or using the HouseholdQuotes to get an array of quotes to compare.
Have an electrical survey carried out before considering an entire rewire as some problems can be rectified separately without rewiring the entire building.
Seek out for references and proof of insurance from your chosen contractor or electricien before committing to the proposal
Consider VAT either from your side or from the side of the electrician.
Agree on payment methods when you have finally decided to take up the contract with contractor.
Whoever it is that you choose to complete your electrical work, ensure to do some checks before committing. Look at their accreditation and reviews from other people that have used them. Alarm bells will start ringing once you read only one star review.
It is also worthy to note that jobs tends to last longer in older houses than new ones. Electricity in new buildings usually have existing wiring and fittings that already meet regulations. Electrical jobs in older homes might be more expensive and time consuming as well.
References
www.householdquote.co.uk
www.enwl.co.uk
www.eatononline.co.uk
www.theguardian.com